Welcome!
Welcome to Three Flags Games! 🇰🇷🇺🇸🇨🇦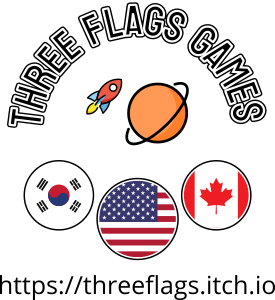 We're a small developer of board, card and other games. We hope you enjoy our games. Have fun!
Games
Philosophy
Simple, but fun, games generally built using the love2d framework.
If you like our games, we'd appreciate you pay what you feel they're worth to you. If you don't like them, we apologize and hope we do better next time. ☺️
Building games focused on analytical skills and abstract thinking.
Acknowledgements